BOARD WEIGHT
KENA Foil ≈ 5,5 kg

BOARD DETAILS
- 1 Go-pro plug at nose
- 1 Tail leash plug
- 1 Automatic vent screw
- 1 Built-in handle
FINS DETAILS
- 2 US Foil box

SHAPE DETAILS
- Gun nose and curved rocker
BOARD OUTLINE
- Gun nose
- Round rails
- Round tail
BOARD BOTTOM

BOARD RIDERS
Advanced to Pro riders
WEATHER CONDITIONS
- Strong wind
- Small wave
- Regular wave
- Big wave
PADDLES RECOMMENDED 425pro wave blade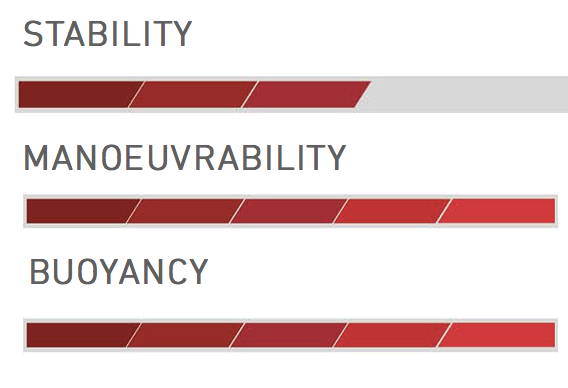 OPTIMAL WEATHER CONDITIONS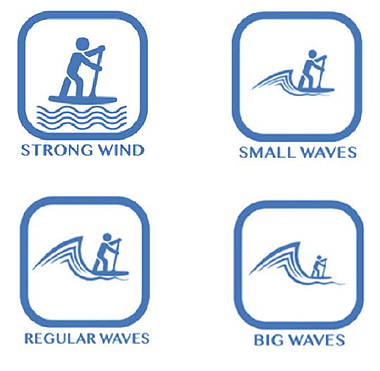 The technology of our 2021 boards was improved to provide the best performance and more durability. Our boards are designed and shaped with a high-end technology with perfectly balanced weight, strength and impact resistant characteristics. Our latest FOIL technology combines a pre-coated EPS foam, a fibreglass layer and PMI foam as a deck reinforcement, a double 6OZ carbon layers, and a high performance gloss finish paint.We also added a smooth comfort deck pad grip to each one of our 2021 KENA Foil models.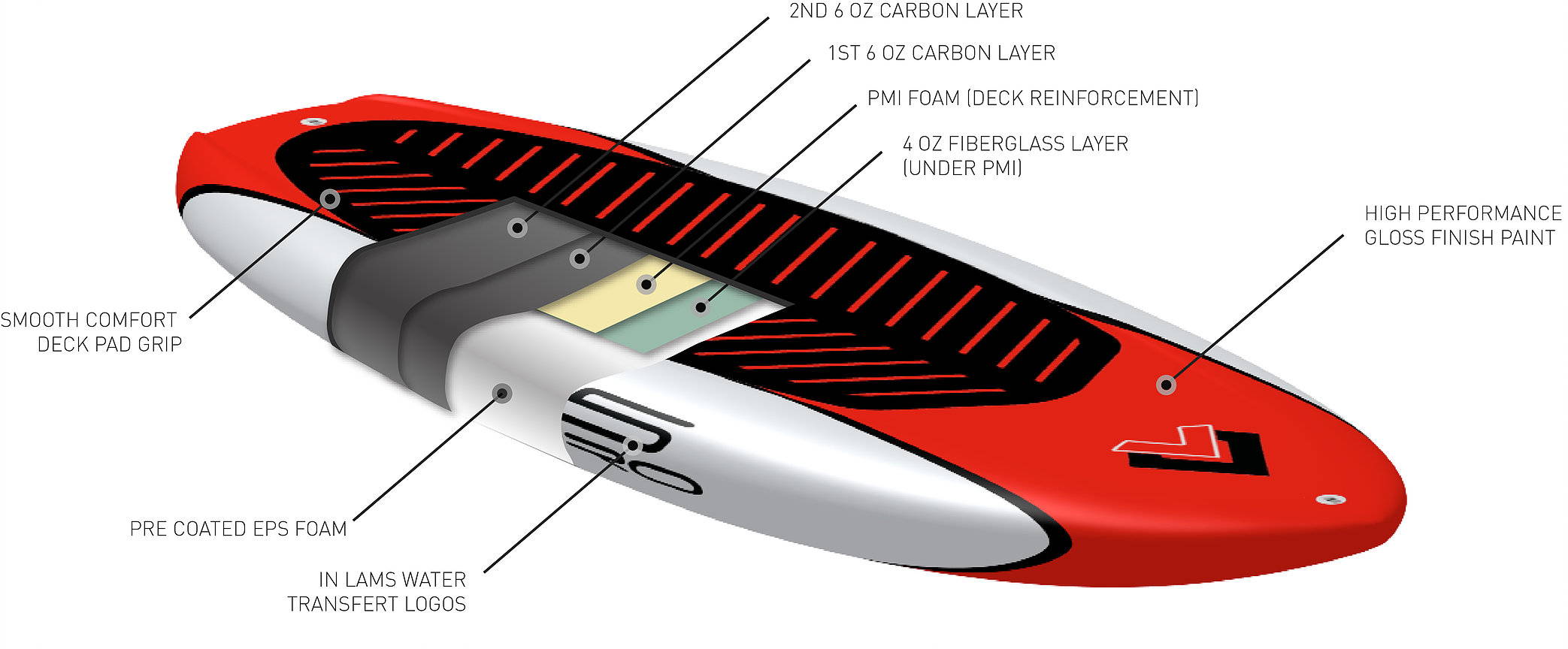 CLICK HERE FOR MORE FOIL KENA TECHNOLOGY INFO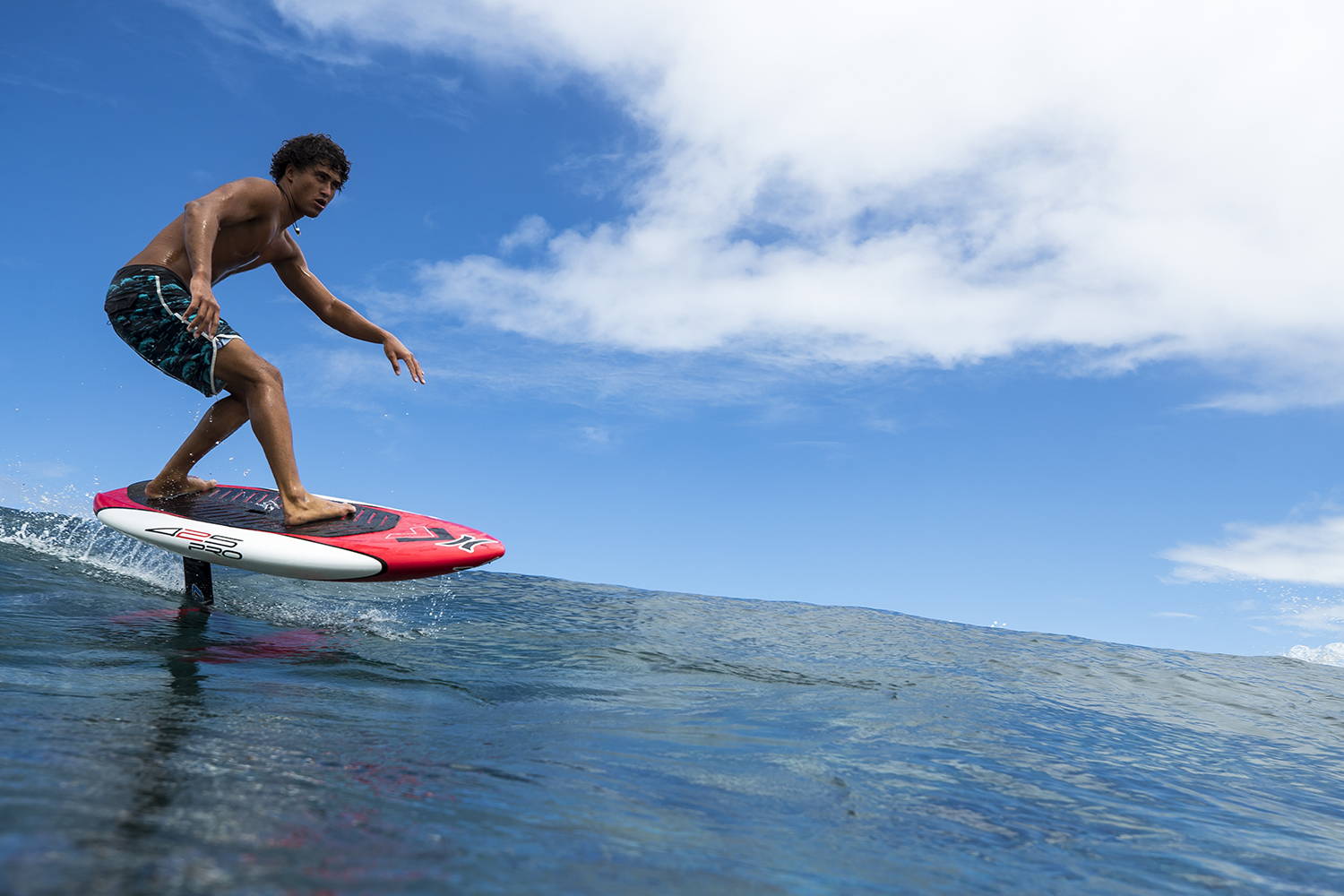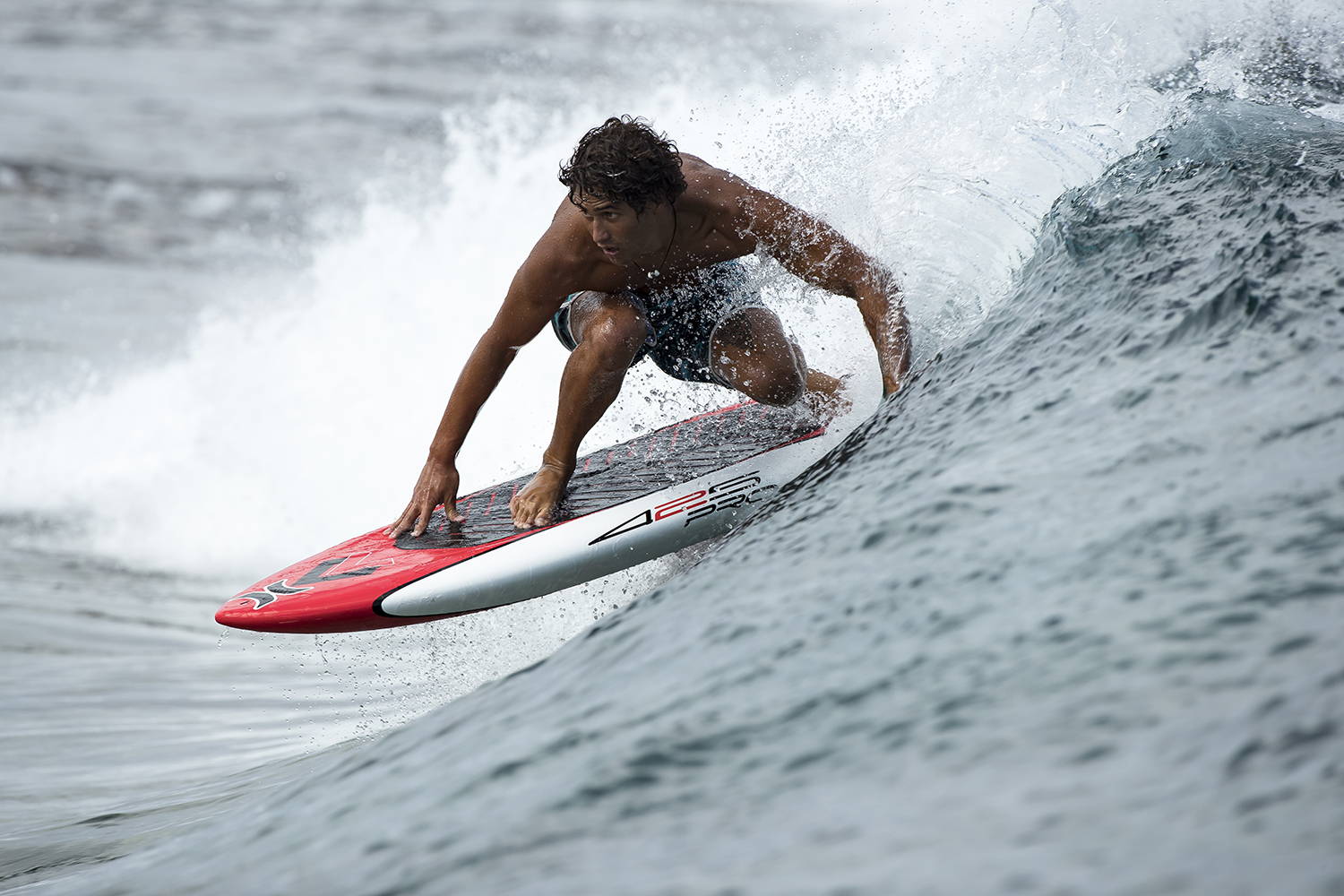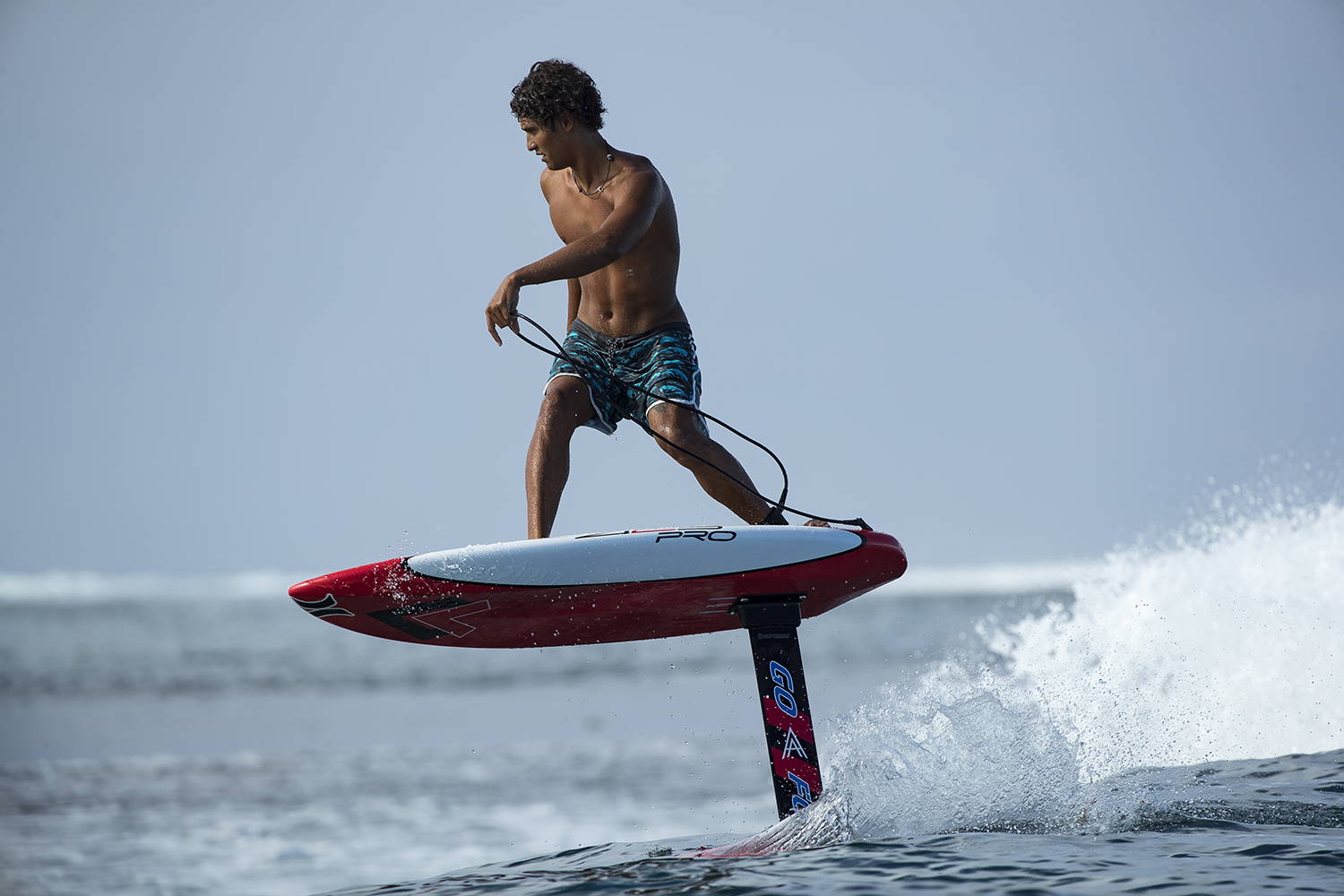 Our KENA Foil board bags are made out of the highest quality materials to protect our boards during travels.The internal isothermal liner will protect boards from high temperature. They include an accessories pocket for leash (while also keeping your board and accessories well-protected along the way.

Our new heavy duty coiled leashes are highly durable, light weighted and stays out of your way while you're paddling, allowing you full freedom of motion. It can extend to 8 feet and features 2 in-line swivels which keep the leash from tangling and ensure maximum maneuverability.Our 2" wide padded calf strap provides all-day comfort.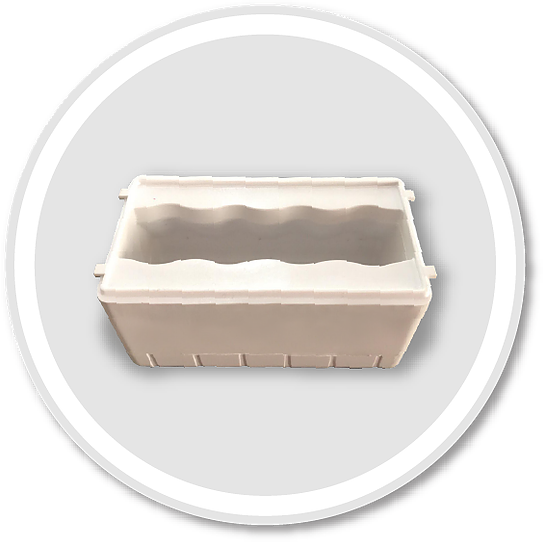 Our Built-in handle on the KENA FOIL board has a perfect grip and allow all your fingers to go deep inside.Easier handling even when the board is wet.Made with injection molded ABS material.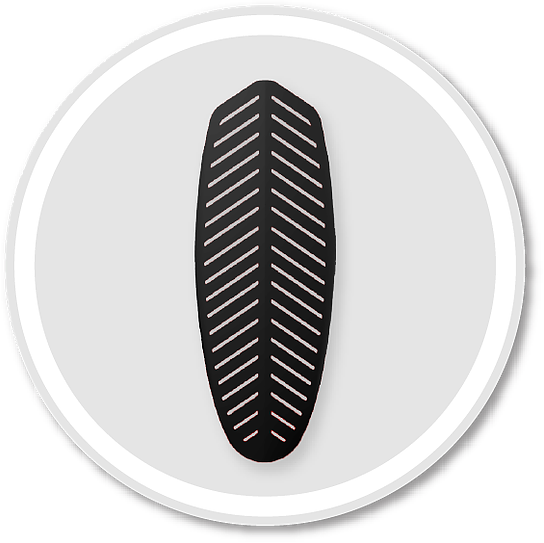 Our new 425pro innovation Foil Deck pads are providing and awesome grip, and are making your KENA FOIL board look fantastic with this modern design. Super soft under your feet with great grip texture, absorbing weight and shocks and reducing foot fatigue, especially in longer distance.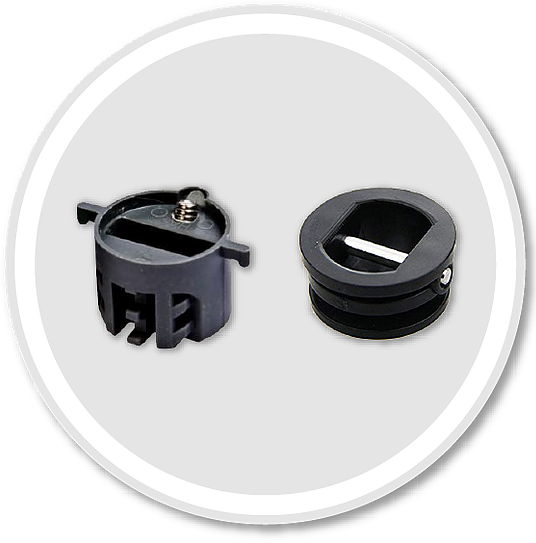 Our KENA board comes with 1 front GoPro plug and 1 tail leash plug. Made with durable nylon plastic and stainless steel parts, they are all handy and easy to use!

These 2 US Foil box are strong and reliable for any conditions, and will fit any kind of foil. Our KENA FOIL boards are not delivered with foils.